Bullwinkle hissed at me once when I first picked him up. Since then, he has been as tame as a length of rope. Rocky... on the other hand... bit me at least a dozen times on the way home, and as I was setting up her enclosure!
(Since then she has tamed down completely,
just like her new mate)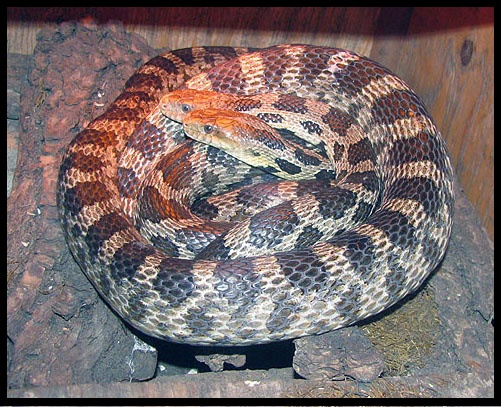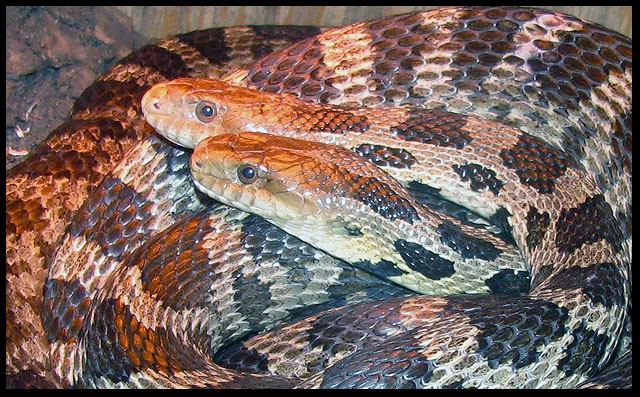 Their heads really aren't that rusty red.
It's a reflection from the red heat bulb.
--------------------------------------------------
N
OTE:
Yearlings might take food longer into the Fall season than sub-adults, but will probably begin to stop eating before Winter.
--------------------------------------------------
____________________________________________________
And here's the life history of
Western Fox snakes: